We've added this prize to our Annual Bazaar Tricky Tray:
4 Tickets to Sail Aboard the Historic 106' Sloop Clearwater in 2017!
The brainchild of singer-songwriter Pete Seeger, Clearwater was launched in 1969 and has been sailing up and down the Hudson River from Albany to New York City. Clearwater is a replica of 18th and 19th century sloops that traded along the river. She sails today as an educational tool teaching groups and school kids about the ecology of the river and the Hudson Valley.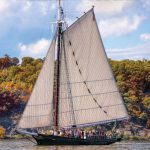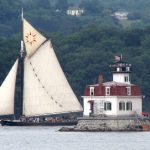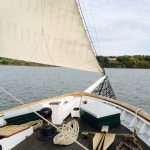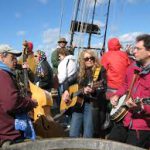 These tickets are for the public sails leaving and returning to the same port, and they vary during the spring through fall. Some of the ports include the beautiful towns of Beacon, Kingston, West Point, Rhinecliff, Poughkeepsie and others. These sails usually take place either in the morning or afternoon, and last 2-3 hours. There may also be some evening ones to pick from in the summer months.
You have the choice of either sitting back and enjoying the amazing scenery of the Hudson River Valley, or joining in hoisting sales and steering the sloop. And in the spirit of Pete Seeger, there is most always live music provided by the crew. At the end of the sail, you will return to the dock relaxed, and with a new appreciation of the Hudson.
During the sail, the Clearwater crew will give you some history of the sloop and the ecology and history of the area in which you are sailing. These sails are great for both children of all ages and adults!
She just finished up an $850,000 major refit this past winter and spring. A lot of her framing members were replaced along with the center board trunk, 2 ½ inch thick white oak planking. With all the work done in the past three winters she will be able to sail for many more years .
For more info on sails go to www.clearwater.org. The new sailing schedule will be ready in early spring.