Buttercup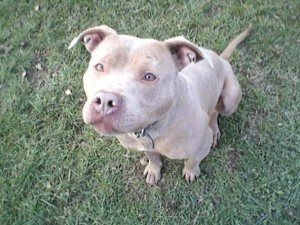 Beautiful 2-year-old Buttercup was pulled from a high-kill shelter earlier this year, and has been working with expert trainer Sarah of Sleepydog Training regularly. Sarah loves Buttercup and feels she's very responsive to training and is doing very well.
Buttercup loves people, is energetic and athletic, and will make a great companion for one person or even a family with older kids who are dog-savvy.
Besides being a pretty girl with a unique coloring (she has soft color eyes that match her coat!) she is fully vetted, spayed, and ready to go home. Sarah will be happy to introduce Buttercup to you and can give you great information.
Please consider Buttercup for adoption or foster. Or help by becoming her sponsor.
Please contact us for more information.