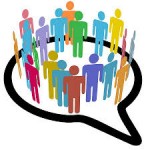 PAWS is extremely grateful to have the support of our community.
Your our efforts and contributions allow us to continue our mission and provide care and comfort the needy animals we have taken into our sanctuary.
There's a many ways to help our animals:

Monetary Donations are always welcome, and used respectfully.

Items on our wishlist are always needed.

Consider fostering an animal until a forever home is found.

Check our various shopping and services listings. 100% of the funds raised from these will go to the care of our animals.

Leave a review at GreatNonprofits.  We've received the Top-Rated Nonpofit Award in 2013 and 2014 based on positive reviews and are working for this again in 2015.
If you have any suggestions or questions, please contact us. We welcome your ideas.