Pet Adoption in Montclair NJ for 44 years.
PAWS, (Pound Animal Welfare Society of Montclair, Inc.) is an animal rescue and shelter organization dedicated to the humane treatment of animals. We facilitate pet adoption for stray and abandoned cats and dogs in our community. Founded in 1977, PAWS has been serving The Township of Montclair, NJ and surrounding communities for over 44 years.
We are extremely proud of our pet adoption history!
---
On November 27, L&B Healthy Pet Markets in Montclair, in partnership with Venture Studios of Caldwell, ran a "Pictures with Santa" event to benefit PAWS Montclair that raised $1,150! Donations will go directly towards the care of our rescued animals.
THANK YOU to all who participated, and of course to L&B Healthy Pet Markets and Venture Studios. We are so very grateful.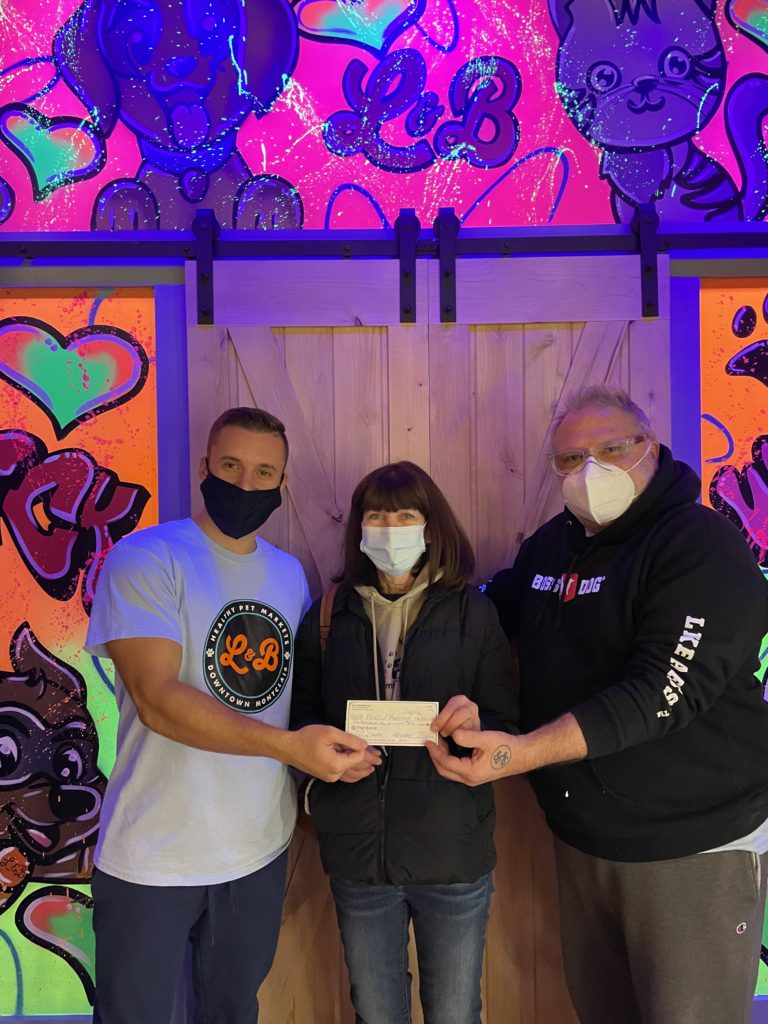 ---
#BettyWhiteChallenge
PAWS Montclair is joining #BettyWhiteChallenge to honor and celebrate what would have been Betty's 100th birthday. We're sure Betty White, a longtime animal advocate, would be so pleased with a legacy that includes this day of giving to animal charities. Donations to PAWS of any amount are greatly appreciated. 100% of funds donated go towards animal care.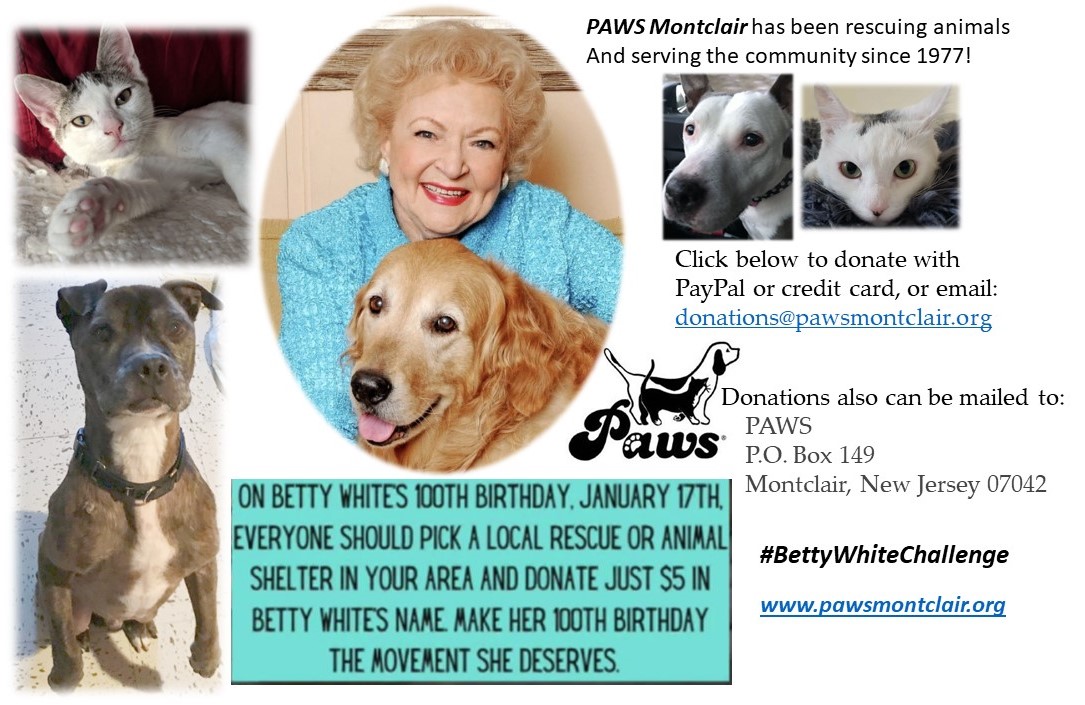 ---
Happy Tails 2021
---