---

Please join us for a fun walk to support PAWS Montclair, or support someone who is walking.
We'll be walking at Edgemont Memorial Park in Montclair, NJ on June 3 — rain or shine.
If you want to participate and cannot join us on June 3, you can complete a walk on your own anywhere between May 25 and June 3. Simply sign up for the virtual option.
The basic walk is 1 mile, but please feel free to walk longer and/or to run for more of a challenge.
How it works:
• When you sign up, you'll get a personal fundraising page, which you can customize. You'll set a personal fundraising goal. We recommend a minimum goal of $200, but please don't hesitate to aim higher! You'll be surprised how many people will want to support a good cause, especially one that matters to you. Of course feel free to set whatever fundraising goal is appropriate for you.
• Please share your page with people in your network: family, friends, colleagues and others, and ask them to sponsor you. They can donate easily by credit card right on your personal fundraising page. 100% of funds raised will go towards vetting, medical, and boarding expenses associated with the dogs and cats PAWS rescues.
• Top fundraisers will win prizes. There also will be a chance to win prizes through random drawings. For participants in the park walk, water and snack will be provided. Come out for this fun time to raise much needed funds for PAWS.
• You are welcome to bring your dog along for the walk. Edgemont Park requires dogs to be on leash and picked up after. Of course dogs also must be socialized to be among people and dogs.
Thank you!
---
Pet Adoption in Montclair NJ for over 45 years.
PAWS, (Pound Animal Welfare Society of Montclair, Inc.) is an animal rescue and shelter organization dedicated to the humane treatment of animals. We facilitate pet adoption for stray and abandoned cats and dogs in our community. Founded in 1977, PAWS has been serving The Township of Montclair, NJ and surrounding communities for over 45 years.
We are extremely proud of our pet adoption history!
---
---
On November 27, L&B Healthy Pet Markets in Montclair, in partnership with Venture Studios of Caldwell, ran a "Pictures with Santa" event to benefit PAWS Montclair that raised $1,150! Donations will go directly towards the care of our rescued animals.
THANK YOU to all who participated, and of course to L&B Healthy Pet Markets and Venture Studios. We are so very grateful.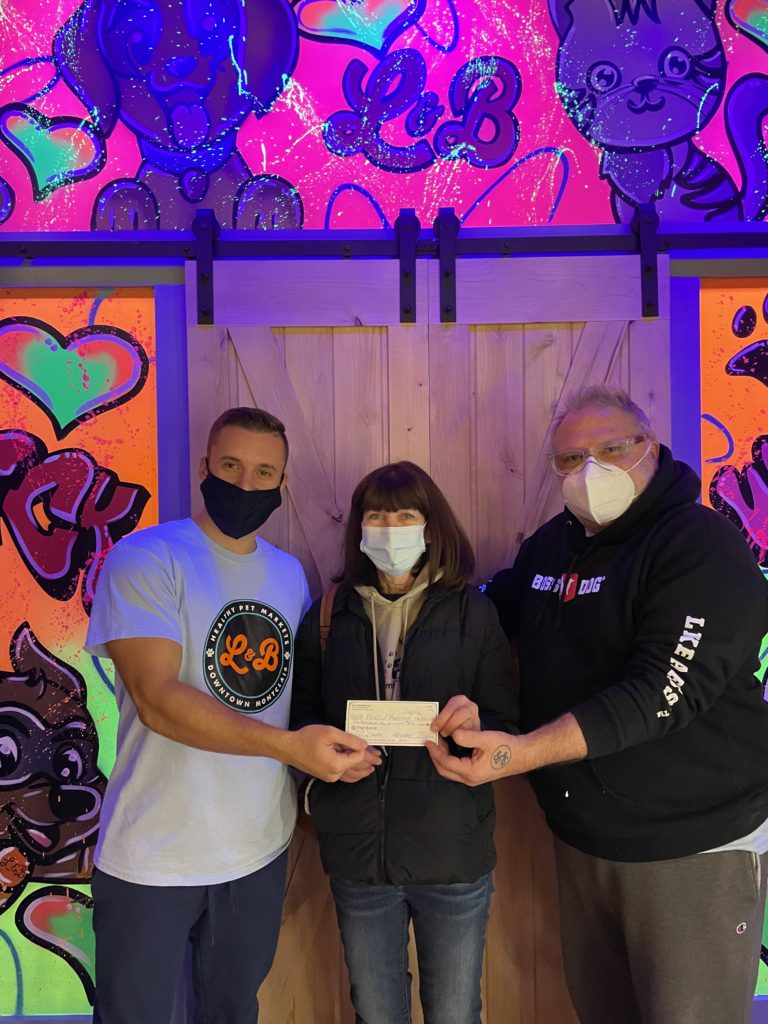 ---