Pet Adoption in Montclair NJ for 41 years.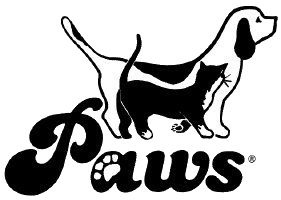 PAWS, (Pound Animal Welfare Society of Montclair, Inc.) is an animal rescue and shelter organization dedicated to the humane treatment of animals.  We facilitate pet adoption for stray and abandoned cats and dogs in our community. Founded in 1977, PAWS has been serving The Township of Montclair, NJ and surrounding communities for over 41 years.
We are extremely proud of our pet adoption history.
PAWS has facilitated adoptions for vast number of animals over the years; successfully placing them with loving families.  Many of these cats and dogs came from dire circumstances and were given another chance to share their lives with their new humans.
---
---
Help us get the 2019 Badge

Help us get a @GreatNonprofits 2019 Top-Rated Award, write a review of your experience with us!
https://greatnonprofits.org/org/pound-animal-welfare-society-of-montclair-inc

To Send an SMS Review

Tap New Message on your Message app
Enter the number 888 432-6659
In the message field, enter the EIN 22-2133963
Tap Send
Now you will be given three questions: a rating, your role and a space to write comments

Your privacy is protected. Your answers are anonymous and your phone number is never shown publicly.

Reviews automatically show up on the nonprofit's profile page. Reviewers are designated mobile users.

Click here for the full post

---

Earth Days in Caldwell & West Caldwell 2019

Sponsored by the Caldwell and West Caldwell Environmental Commissions

Click here for the full post

---
---

Thanks to all of you who came out last night to support PAWS and enjoy (& spar with) the wonderful comics. It was lots of fun!

And a big THANK YOU to the following businesses for their generous program sponsorship for Guffaws for PAWS:

---

4Paws Pet Services LLC
Anonymous
Arkitecture Plus
Autoland
Calandra Printing LLC
CPAW NJ
Roberta Fisher & Family
Fontana Wealth Management
Gearty McIntyre LLP
Heartwood Enterprises LLC
Klimback & Pontus Plumbing & Heating
Litwinka & Company LLP
 Ron and Mary Mack
Mallor-Flahive Family
Morris Animal Inn
 Smart Paws Dog Training LLC
Stirling Smiles - Bridget A. Lang, DMD
Steve and Linda Stefanski
Total Workout
West Caldwell Animal Hospital
West Essex Building Supply Co.

---

And THANK YOU to the following businesses and individuals who generously donated to the Guffaws for PAWS Basket Raffle, and the volunteers who worked to get these great prizes:

---

A Purrfect World
Bareburger Montclair
Joni Blanchard
Brazen Athletics
Sheila Caufield
Laura Eng
Roberta Fisher
Shannon Gessler
Green Point Juicery – Organic Juice Bar
Jacqueline Stearns and Steve Groom
Mallor-Flahive Family
Montclair House Grill
Debby Parker
Salon "M" Hair Studio
Shelter Helpers on Wheels – Mickie Roman
Val Slamka
Steve Stefanski
That Little Black Dress in Montclair
The Theater Project

With Much Gratitude,
PAWS of Montclair Board of Directors

Click here for the full post

---
After Easter people have extra baskets & we'd be happy if you could donate them. We'll re-use them for the next PAWS Tricky Tray! Please contact us if you have any baskets you'd like to donate, and we'll put them to good use.

.

---
Adoption Days at Petco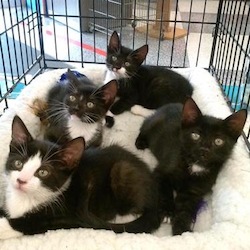 We have feline adoption days on Saturdays, at Petco, Verona and the Montclair Farmer's Market.  Please check the event calendar for upcoming dates and times.
Private one-on-one appointments are welcomed, and easily scheduled.  So come meet and sociaize with our cats and dogs. Contact us to arrange a meeting.