Pet Adoption in Montclair NJ for 41 years.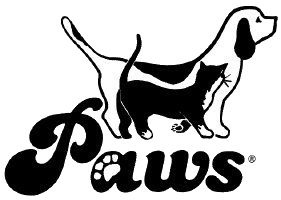 PAWS, (Pound Animal Welfare Society of Montclair, Inc.) is an animal rescue and shelter organization dedicated to the humane treatment of animals.  We facilitate pet adoption for stray and abandoned cats and dogs in our community. Founded in 1977, PAWS has been serving The Township of Montclair, NJ and surrounding communities for over 41 years.
We are extremely proud of our pet adoption history.
PAWS has facilitated adoptions for vast number of animals over the years; successfully placing them with loving families.  Many of these cats and dogs came from dire circumstances and were given another chance to share their lives with their new humans.
Yoga & fitness classes To benefit PAWS Montclair

Sidewalk Sale with Classes at Juniper Yoga & Fitness

100% of your $25 class donation goes to PAWS
September 21, 2019, 9:00AM - 4:00PM.
Juniper's studio is located at 213 Bellevue Avenue, Montclair

9:00AM - BIKRAM with Grace
11:00AM - VINYASA YOGA with Saran / 11:00AM - CHI RUN/WALK with Joel
12:30PM - INFERNO PILATES with Tina
2:00PM - YIN YOGA & MEDITATION with Kate
4:00PM - BIKRAM with Dana

Click here for the full post

---

49 Personette Avenue, Verona, NJ 07044
Saturday, September 21, 9 am - 3 pm
Rain or Shine





Click here for the full post

---
SATURDAY, OCTOBER 5, 2019 - 10:00 AM


Christ Episcopal Church
74 Park Ave, Glen Ridge, NJ 07028  map

Bring your pets and come join us for a special blessing! All types of critters are welcome--from dogs to fish to gerbils to cats. Even stuffed animals or pictures of your pets (for those that don't travel well) can be blessed.

All donations collected will be given to PAWS Montclair. Please donate and support their great work!

WWW.CHRISTCHURCHEPISCOPAL.ORG / @CC74PARK

Click here for the full post

---

Our annual PAWS Holiday Tricky Tray & Bazaar 2019 will be held:

Saturday, November 2, 2019
Doors open at 2 pm. Drawing starts at 5: pm

The Russian Hall has a restaurant/bar if you would like to purchase food or beverages.

You must be present at the time of the drawing to win!!


Click here for the full post

---
---
Days at Petco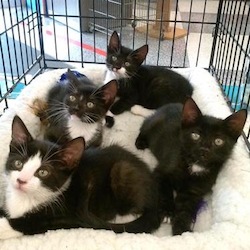 We have feline adoption days on Saturdays, at Petco, Verona and the Montclair Farmer's Market.  Please check the event calendar for upcoming dates and times.
Private one-on-one appointments are welcomed, and easily scheduled.  So come meet and sociaize with our cats and dogs. Contact us to arrange a meeting.