Pet Adoption in Montclair NJ for over 45 years.
PAWS, (Pound Animal Welfare Society of Montclair, Inc.) is an animal rescue and shelter organization dedicated to the humane treatment of animals. We facilitate pet adoption for stray and abandoned cats and dogs in our community. Founded in 1977, PAWS has been serving The Township of Montclair, NJ and surrounding communities for over 45 years.
We are extremely proud of our pet adoption history!
Try some delicious coffees from Liberty Bean Coffee Company, a family owned, NJ-based business. Select coffees with a PAWS Montclair label from this webpage and PAWS will receive 33 percent of each order. These coffees also will make great gifts for the holidays.
Thank you for your support and enjoy!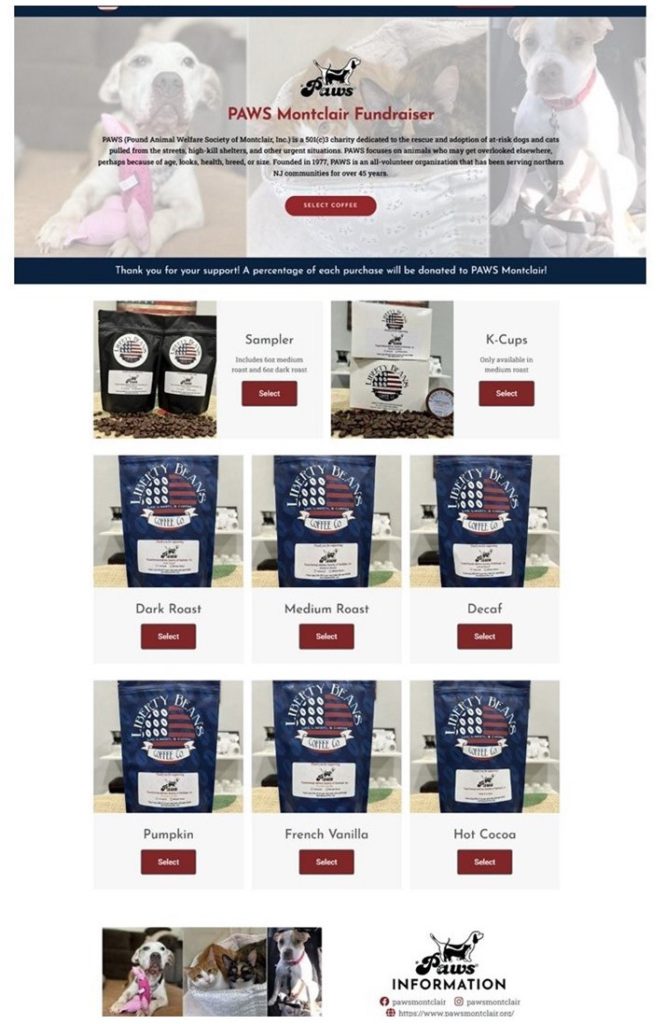 ---
---