Pet Adoption in Montclair NJ for 41 years.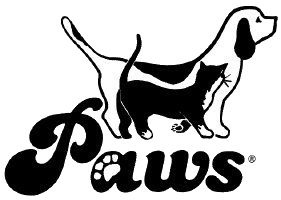 PAWS, (Pound Animal Welfare Society of Montclair, Inc.) is an animal rescue and shelter organization dedicated to the humane treatment of animals.  We facilitate pet adoption for stray and abandoned cats and dogs in our community. Founded in 1977, PAWS has been serving The Township of Montclair, NJ and surrounding communities for over 41 years.
We are extremely proud of our pet adoption history.
PAWS has facilitated adoptions for vast number of animals over the years; successfully placing them with loving families.  Many of these cats and dogs came from dire circumstances and were given another chance to share their lives with their new humans.
---
An Evening of Comedy

Join us for a fun evening of comedy, complimentary refreshments plus a chance to win raffle prizes! Proceeds benefit PAWS of Montclair.

Friday, May 10, 2019
First Congregational Church (Guild Room)
40 South Fullerton Avenue, Montclair, NJ 07042 map

(The Guild Room is located in the back of the church.)

Doors open 7:00pm for Basket Raffle and 50-50 Raffle tickets, buffet table, and general admission Cabaret style seating. Show at 8:00pm.

Performers include: Host: Rich Carucci; Feature: Mike Keegan, Boston Comedy Festival; Special Guest: Evan Weiss, Broadway Comedy Club; and Headliner: Davin Rosenblatt, Comedy Central.

Tickets $25 in advance, $30 cash at the door. Advance tickets can be purchased at PAWS adoption events and online at www.guffaws-for-paws2019.eventbrite.com

Click here for the full post

---
Sweet Jazzy was left alone in an apartment to die after her owners moved. She has since been adopted into a loving home where she has 2 human brothers!

Click here for the full post

---

Hudson was left outside after his family moved and left him. Adopted by a wonderful family, he will never be alone again.

Click here for the full post

---

Kittens Harold and Hedie found a happy home after their homeless mom gave birth. Now they have a new lease on life

Click here for the full post

---
Adoption Days at Petco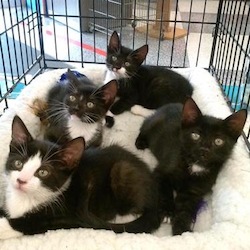 We have feline adoption days on Saturdays, at Petco, Verona and the Montclair Farmer's Market.  Please check the event calendar for upcoming dates and times.
Private one-on-one appointments are welcomed, and easily scheduled.  So come meet and sociaize with our cats and dogs. Contact us to arrange a meeting.