Cat and Dog Adoption Information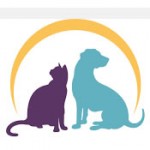 The following Cat and Dog Adoption Information will help you learn more about our cat and dog adoption process.  If you have any questions, please email [email protected] or [email protected], and will assist you as soon as possible.
PAWS private adoptions provide convenience and personal attention in helping to match you with the right companion!
PAWS offers private adoptions in addition to our on-site adoption days at Petco and, coming again in June, the Farmer's Market in Montclair. Please Contact Us any time to arrange a private meeting, and check our events calendar for upcoming adoption days.
Adoption Policies
To ensure placement into a home best suited to each individual cat, the application process includes having applicants complete our Cat Pre-Adoption Application form, on which we ask for some general information, including two references and a veterinary reference, where applicable.
An adoption counselor will process the application, and contact the applicant to discuss any questions or considerations either party may have.
Cat Pre-Adoption Application (Mobile Friendly)
To ensure placement into a home best suited to each individual dog, the application process includes having applicants complete our Dog Pre-Adoption Application form, on which we ask for some general information, including two references and a veterinary reference, where applicable.
An adoption counselor will process the application, and contact the applicant to discuss any questions or considerations either party may have.
If the adoption seems to be a good fit, a brief home visit will be scheduled.
If the applicant rents, a written consent must be submitted by the landlord stating that a dog such as the one being considered will be allowed residence in the building.
If more than one application is received for a particular dog at any given time, the applicants will be notified, and the adoption counselors, upon processing these applications, will make a decision, in the dog's best interest, as to the adoptive home.
Dog Pre-Adoption Application (Mobile Friendly)