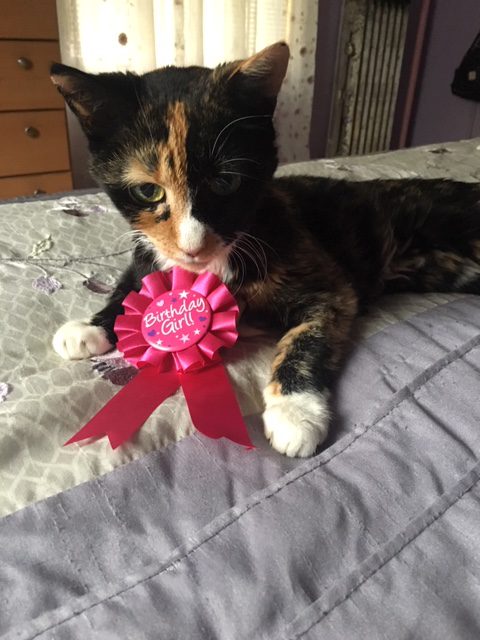 I adopted a kitten from PAWS in September 2000. A calico kitten. My daughter was 12 and my son was 7 years old. We named her Sabrina. Sabrina turned 19 in July.
And this morning she passed away. She had been really sick this past week. I took her to vet on Friday they took blood and gave her fluids. Fluids didn't work and found out her kidney levels were elevated. She had thyroid problems but were under control with meds. Over the weekend she got so weak and couldn't walk. Her back legs were too weak. She tried to get around but most of the time we carried her. She stayed under my bed a lot. I was to take her to vet tomorrow morning but Sabrina had other plans.

Sabrina was a great cat. She was patient. She didn't complain. And was a sweetheart. We all loved her. I just wanted to share this with you.

My heart is hurting but I know she's not suffering anymore. ❤️????