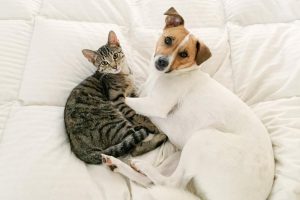 A few words from our Director
We've accomplished much over the past year; this is a just small representation. We're so grateful for the support from the community which enables us to continue our mission. Please join our team and be part of our success!
Over 100 rescues in 2019
2019 has been another busy year for PAWS Montclair. We have rescued over 100 animals to date this year, finding homes for 90% of those animals, and providing proper medical care and sheltering for all.
Join the team and support our continued efforts by enrolling in a PAWS annual membership.
Committed to the best care
PAWS is committed to providing the best care until we can find suitable homes, and also for those that stay with us for the rest of their days.
In addition to the adoptable cats we have in foster homes, we continue to shelter approximately 30 cats in our sanctuary environment, who for reasons including behavior, health and age, will most likely stay with us. Our dogs stay in foster homes or a wonderful kennel we use. Finding our own shelter space to house our dogs is one of our goals for the coming year.
A one-time donation will go directly to the cats and dogs in our care. Or you can tell us specifically where you'd like your donation to be applied.
Helping animals and people
PAWS Montclair prioritizes helping animals in need and people in our local community. We pull at-risk animals from kill shelters and other bad situations, help people rehome their pets, and answer daily emails and phone calls from the community. We do adoption events weekly, speak at schools regarding the plight of homeless animals, organize and run two successful large fundraisers yearly, along with multiple smaller scale fundraisers throughout the year. All of our rescues are thoroughly vetted and spayed or neutered. Recently we had the good fortune to be invited to a radio station to showcase two of our dogs, bringing visibility to them as well as PAWS.
Two of This Year's Rescues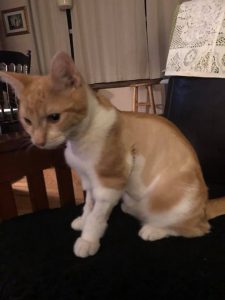 A little kitten we now call Black Eyed Pea was found searching for food on a stifling hot July night, alone, filthy and desperate for a morsel of food. He narrowly escaped being hit by cars as he dodged traffic on Route 280. Once he made his way across the highway, a kind, cat-loving gentlemen saw him, and pulled him out of harm's way.
PAWS was contacted and assumed the care of Pea. The vet evaluated him and despite having terrible ear mites and mild conjunctivitis, he initially appeared to be otherwise healthy. However, during the exam, the vet noticed that he had a rapid and overwhelmingly hard heartbeat and recommended a cardiology consult. Upon examination by the cardiologist, we made a plan to repair the problematic valve of his heart. Mitrovalve prolapse is caused when the exit valve of the heart is underdeveloped, causing the valve to be unable to close off at appropriate time, which then allows a backflow of blood and possible bacteria to enter the heart chamber, and is a very expensive procedure. But PAWS did not want to give up on this amazingly resilient kitten, and we were able to cover the bills. Black Eye Pea came through the surgery amazingly well and is able to have a normal life now. He is in great foster care and awaits his forever home.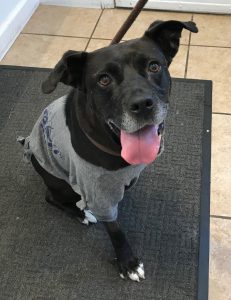 Gigi, a lab-pit mix, came to PAWS from a crowded municipal shelter. She stayed at the kennel we use as we had no open foster homes, and she was doing well. Sweet and loving, Gigi won the hearts of the kennel staff. We noticed she had a small lump at the top of her left leg, and we made a vet appointment to have it examined. In a short time, the lump had grown considerably and was affecting Gigi's gait, and she was unable to put weight on the leg. Our vets did some diagnostics and felt amputation was the only way to stop this soft tissue mass from continuing to grow and hopefully be curative. Today, Gigi is thriving as a "tripod" and has been adopted into a wonderful home.
These are just two of the cases we had this year. Every rescue is important to us, and we provide whatever each one needs.
Make a donation via USPS mail:
PAWS
P.O. Box 149
Montclair, New Jersey 07042
---