Pet Adoption in Montclair NJ
for 37 years.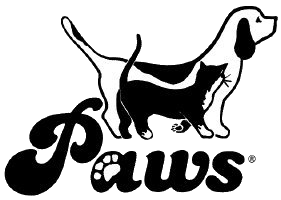 PAWS, (Pound Animal Welfare Society of Montclair, Inc.) is an animal rescue and shelter organization dedicated to the humane treatment of animals and facilitating pet adoption for stray and abandoned cats and dogs in our community. Founded in 1977, PAWS has been serving Montclair NJ and the surrounding communities for 37 years.
We are extremely proud of the number pet adoptions we have facilitated, and number of animals we have rescued over the years; successfully placing them with loving families.  Many of these cats and dogs came from dire circumstances and were given another chance to share their lives with their new humans…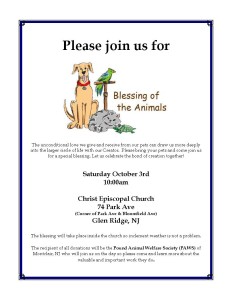 The unconditional love we give and receive from our pets can draw us more deeply into the larger circle of life with our Creator. Please bring your pets and come join us for a special blessing. Let us celebrate the bond of creation together!
Saturday October 3rd 10:00am
Christ Episcopal Church
74 Park Ave
(Corner of Park Ave & Bloomfield Ave)
Glen Ridge, NJ
The blessing will take place inside the church so inclement weather is not a problem.
The recipient of all donations will be the Pound Animal Welfare Society (PAWS) of Montclair, NJ who will join us on the day so please come and learn more about the valuable and important work they do.
Click here for the post
---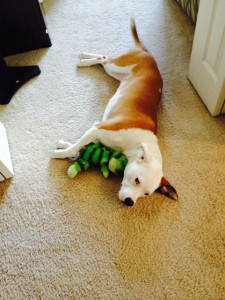 From Bob:
Another year, another party...
Dinah turned 2 today and we had another birthday party for her.  She is "my little girl" since I am now home full time and mostly have been home all this past year.  She follows me everywhere and is extremely attached to me, as I to her.  She just loves Jean and goes crazy when she gets home from work.  Dinah has continued to have that wonderful temperament and not a mean bone in her body, even with all the health issues she has been through.  She loves the grandkids and has a ball when they visit or stay overnight.  Of course she is crazy about other dogs and I still have a difficult time walking her if a dog is nearby...she is just obsessed with dogs and wants to be their friend.
Her heartworm has been eliminated so no longer an issue.  Unfortunately, she has chronic pancreatitis, but we watch what she eats and are able to keep it under control.
She really is such a good girl...the world became a better place when she was born.
Take care...Best regards,
Bob and Jean
Click here for the post
---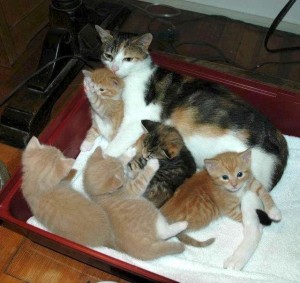 Pregnant cat and kitten fosters for the upcoming season (it's already upon us). The policies are here, and the foster application is online here.
We also need kitten socializers….
Please contact us if you can help.
Click here for the post
---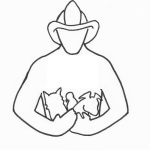 Founded in 2014, Breaths for Pets was started when we made the discovery that most fire departments, even ones from well funded towns, do not have access to rescue equipment for animals.
A fire is one of the most dangerous situations you and your family can face. When the fire department arrives on the scene of a blaze, it's their job to get you and your family out first. While we include our pets in our family as well, human lives are top priority. There is no guarantee of anyone surviving a fire – not you, your family, your pets, or even the firemen who bravely risk their lives.
The fire department will do their best to rescue your animals, but them coming "last", coupled with the fact that most fire trucks aren't properly equipped to deliver rescue equipment to your beloved pet can lead to a deadly combination. This is also very frustrating for the firemen as well. Imagine having the life saving oxygen right in your trucks but no way to reliably deliver it to a homeowner's furry friend.
Please visit their website for more info: www.breathsforpets.org
Their flyer is here.
Click here for the post
---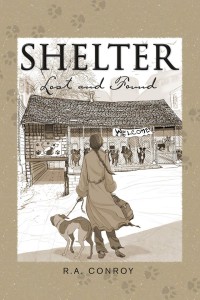 Award-winning filmmaker, R.A. Conroy releases a new novel: SHELTER – Lost and Found. Conroy is a gifted artist and animal advocate. She has combined her passions and created a brilliantly penned and wildly entertaining story. Watch for Conroy as she begins her West Coast tour. A portion of all proceeds will go to animal welfare organizations.
You can read the synopsis of the book here.
A printable order form can be found here.
10% of sales are donated to needy shelters.
Click here for the post
---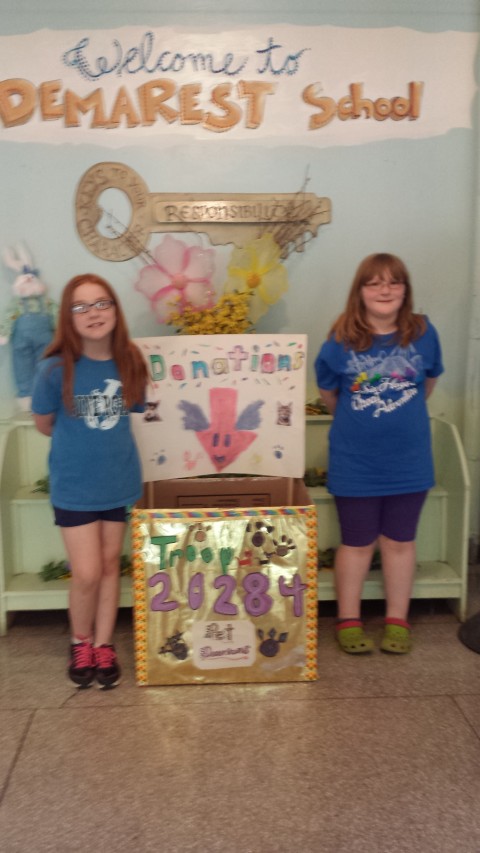 This is Mika and Megan, and they have been helping PAWS by holding a donation drive for us as well as helping out at Petco Verona!
We appreciate their work to help the animals in  our care.
Click here for the post
---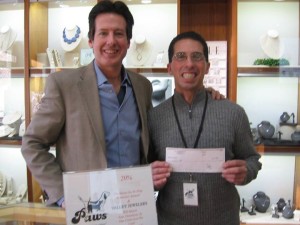 A HUGE THANK YOU to Valley Jewelers for choosing us to be the recipients of their year end charity fundraiser.
The $600 they raised helped with our veterinary expenses - our largest expense - their efforts made all the difference for our animals!
Click here for the post
---